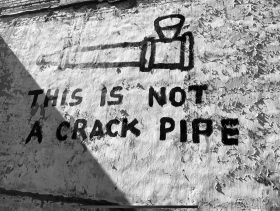 In Ostend
28th August, 2022
I roll out of my air-con coffin around 1 after a long sleep broken by the odd rattling noise coming from the bunk opposite. It wasn't the fleshy sound of a snore but a metallic grating. It was coming from Buddy but how he was generating this racket is a mystery. Off the bus I meander away from the sea front through a snare of shopping streets to a square with a market selling tatty togs. There are a few pre-war French-style buildings but most of town is post-war, designed in that neat, unassuming low-rise way. It's very relaxed and much cleaner than soiled Glasgow. Shoppers stroll and pensioners take luncheon as cyclists and scooter kids sail between us. I take repast in a standard corner café gobbling up a croque madame with a lascivious alacrity. My coffee is served with a shot glass of caramelised condensed milk and a tiny bowl of spicy cheese snacks. I have no idea whether I dip these into the caramel or put the caramel into the coffee. I suspect the latter but attempt the former, which tastes interesting but is definitely wrong. I hear a band strike up from the festival on the beach. My fellow patrons are smoking fags and sipping beer — Leffe, mostly. It's a Saturday chill in the August warmth. I consider how much time there is to kill. Eight bloody hours.
I walk round the cathedral, arriving at the great front doors just as they are reopened for the afternoon. It's the usual Neo-gothic stuff but with wonderful modernist stained glass —  the result, I can only assume, of WWII bombing. I absorb the hush for a few minutes then take a tour of the waterfront, past the festival site, along the promenade, a milky brown North Sea caressing the dark brown sand. I can imagine Marvin Gaye drifting along here on a cold February in the '70s, musing on his next move and considering the devil cocaine. I can imagine it because I've seen it in a documentary. There are plenty of worse places to go to mend a broken heart and beat addiction. The town is like a lightweight Berlin or a slowed-down Amsterdam. It's very pleasant. I try to find some street furniture to park my butt, but see none so make for the park. Two buts, two parks. There's a shortage of benches here too. I eventually find one in a leafy glade by a pond. Three lads suddenly appear on electric scooters and one promptly crashes. He's laughing and I hear they're English. Probably on a jolly. I imagine this place is cheaper than the more celebrated flesh pots. Maybe their fathers are harbour masters. The light makes a dappled pattern on the brick path, a red version of Oz's winding road. I march back to the bus to do a quick interview for the festival folk. Ian, our stand-in TM tells me it's for their "deliverables". I shrug. I have no desire to know what that means. David, the promoter tries to interest me in the whole affair — five days of '80s-tastic fun. The whole concept fills me with distaste. Crud on the coast. We're here to play, not to party, and if we were going to party it wouldn't be watching Tony fucking Hadley, Cock cunting Robin or pissing Cutting Crew. But it's lovely to be in Ostend, it really is. And we must go on. After a gay little interview I cut left onto the promenade effectively heading west towards the French border. There's a mild wind brushing from the sea and the afternoon sun is still hot on my skin. The promenade is very smoothly tiled and riders on myriad wheeled contraptions whizz about like deranged beetles. I ponder taking a stroll on the sand to the water's edge but don't wish to despoil our very clean bus. I decide to go for it. Boots off, socks off, in the backpack, let's go.
I paddle westward along the shoreline in the cool tide as a jigsaw of cloud opens and closes above. A lifeguard comes down from his perch and blows into his old-fashioned brass horn, a kind of fart cone. A man is too far out and he waves him in with his red flag. The swimmer looks like he is having fun and the lifeguard seems like he's just finding stuff to do. I suppose if you don't blow your horn and wave your flag at least once a shift it's all been a waste of time. Most demoralising. Paddling along this beach, I'm repeating my day off in Blackpool of nearly a year ago. But Ostend is so much less…grim. Iain said this morning that he thinks the Brexiteers only voted leave because they were jealous. I wouldn't put it past some. There's no edge here, that simmering aggression you feel in the UK. The British are so belligerent. And here we are in the country that produces Wifebeater Lager. At café tables they sip Stella like wine while we throw it down with a curry and pick a fight with the waiter. I've never felt proud to be British, lucky maybe. I've never felt patriotic, not even about Scotland. I love my hometown and admire the culture in cities like Edinburgh, Bristol, Manchester and Liverpool but I'm not a patriot. Knowledge and love of a place doesn't make it better than anywhere else. Blair and Johnson are patriots and they are two of the most deranged men in 21st century public life. I'm with Marvin. Ostend will do.
I leave the coast to find al fresco dinner somewhere and manage to get the last outside table at a brasserie. Like the previous gaff, the waiter is middle-aged and awesome. This guy is prompt, efficient and graceful. He swoops between the little round tables like a dancer and picks up every gesture made by the customers, no matter how subtle. And he forgives my carcrash French. I order bouillabaisse mainly because it's the only thing I can translate. I watch the street go by. They're not the best-dressed folk, the Ostenders, but they're not a mess either. Neat/casual. I'm yet to see the kind of bizarre hideousness I equate with Germany or the garish lunacy of a Saturday night in Glasgow. Or the expensive, designer obsessed conformity of the Italians. They kind of underdress here. They're modest. I notice from the menu that this place is called Cheers, swirly Boston logo and all. How odd. It's the last place you'd expect to find Cliff or Norm.
The early evening rush dissipates and the waiter takes advantage of the lull to re-align the empty chairs and tables. His fastidiousness is exceptional. He lines up the feet of the chairs to a precise point on the grid of the tiled street. Once he's done, the front rank of seats are as perfect as a North Korean military parade. It's uncanny. I think I'm slightly in love with him. That's how bored I am. I pay up and trudge back to the ship to see what's afoot. The strains of ABC are drifting on the air and I manage to arrive at the site as Martin Fry is saying "Goodnight, Ostend!" Iain tells me they were pretty good. I manage to miss all the "80s" entertainment. So much of '80s pop, rock and soul was so hideous I spent most of the second half of the decade buying second hand albums from the previous three decades. I didn't really discover the Rolling Stones astonishing run of LPs — Banquet/Bleed/Fingers/Exile — until around '86. I was 21 and living in a bedsit and churning out songs like a bastard. No phone, just an old portable black and white TV with a circle of wire hanging off the back for reception. It took ten minutes to tune in every channel. I used to stop work on Sunday nights to watch Lovejoy or Bergerac. I was sitting there one night when the biggest spider I've ever seen suddenly landed on the floor by the fireplace. It was so big it made a small thump as it hit the carpet. I stood up, backed out of the room and went down to the basement to ask my landlord to remove it (I was severely arachnophobic in those days). He gamely hunted for it for a while before we gave up. The huge fucker had run for cover. I was so sick with fear I moved back in with my mother for three days. To this day I have no idea if this was real or hallucination. This thing would have filled a side plate. With no room for a parsley garnish.
But we must go on.
We hang around at the back of the stage during a fraught, glitch strewn line-check. We're a few minutes late going on. Nerves, tightness, latent panic. I look into the dark as a storm-threatening wind from stage right crashes across our faces. My hair flaps around my nose. We make our noise into the night. Worse things have happened in Ostend.