Bonus Ball
17th December, 2014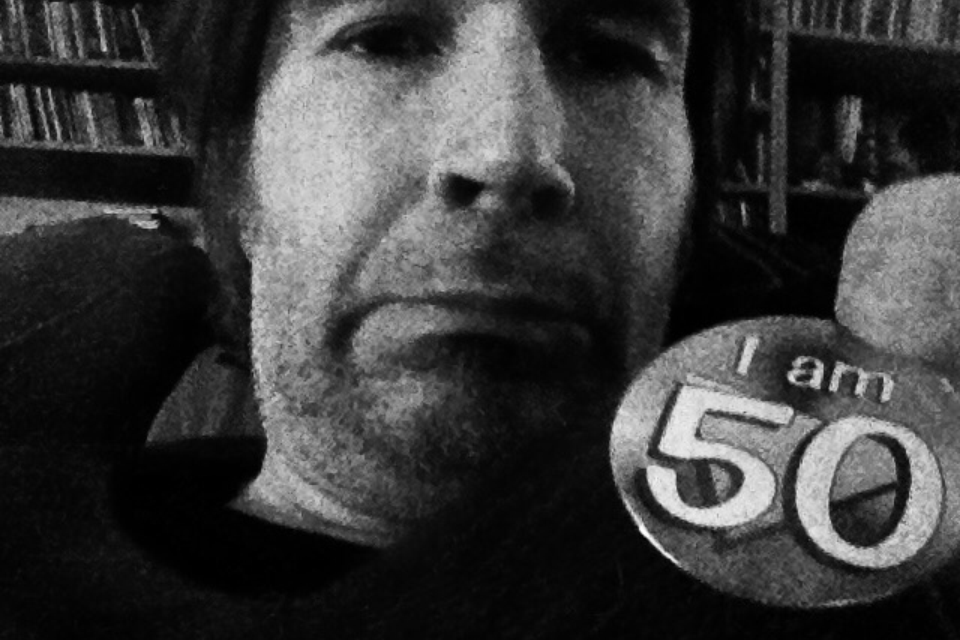 20/11/14 – 11/12/64
I sit in my seat like a teacher at a staff meeting, room service beer in full flow, and watch my last guest die. Ella Guru has gone to the other side. Being young, she has seen the sense in heading for the hills of immediate sleep. My banter, demanding as it must be of recipients, falls on deaf ears.
I bear witness and keep vigil. Ella Guru slumbers as soundlessly as the pharaohs, her beer propped up in her lap like a leaning Eiffel. The squeaks and strains of morning erupt around my room – o shit, the world is awake.
Nighttime is everything to me, I could not live without its cloaking. Mornings are murder, murderous and murderers. They are deathly, depressing and disastrous. They bring clinging women, creepy uncles: mornings are cunts that catch one at play.
A little diseased breath in me finds my phone and I begin to tap, like I'm Whac-A-Mole-ing fleas. The hotel has furnished me with a houseplant, its sickly vines betraying puerile roots. I swallow a glug of beer, godlike and gargantuan. It's been knackering, this year: from Bremen, with its cathedral and German cool, through Del Amitri's grafting month and on to the revelation of Obama's USA. O America , O's America.
I take an extravagant repast at eight AM in the foyer, letting little Guru snooze on a sofa. The staff administer black coffee and eggs and at the appointed minute I fold my failing form into the van and we go north. On the way upstairs we hit a few fridges and toast our drunkenness all the way home. The laughter never runs out. Or if it does, its attendants pay court.
Three weeks later the same four of us are dragging our sorry asses south to Billy Butlin's. I apologise to the troops at the outset but it does no good. This next gig's a cunter and there ain't no getting around it.
Butlin's turns out to be ten times worse than I had ever considered. Peeling wooden handrails guard peeling wooden stairs. A pall of profound despair hangs low in every part of Butlin's air. You breathe Butlin's in like mustard gas. Butlin's infects you like the tuberculosis bacillus. Butlin's suffocates you with its endless tales of stale nicotine, stupefied sex and starched sheets. They give you a chalet for the evening and you take it on the chin. It's their way or the highway.
We hit the highway as soon as morning allows, swallow the north with hunger. Glasgow comes back upon us like a damp cloud. We pull in and de-plunder, put the things back where they came from. This sopping town, moisture hanging over everything, the garden of Babylon, home, home — I'm home forever.
I shake off the shackles of the last gig. My travel-ready rucksack is disassembled – the sewing kit, the back-up batteries and the emergency capo – I extract all the stuff that life at home never calls for. The fat moon, ripe and ready to fall into the fenced-off sea at Skegness on Saturday is now eaten away night after night as the date of my execution approaches. I watch the days tick over and the last midnight loom before – BANG – it is upon me and my forties are over, sunk in a sunset of crimson and lager, lost to the ravenous mouth of my past. My housemate mocks up a funny little ceremony – some streamers and a solitary silver balloon anchored by a plastic disc at the end of its string. It hovers at head height like an ineffectual alien, assaulting my self-esteem with its slogan: I AM 50.
Some champagne is poured and I take time for reflection. I figure I'm a happy lad, and grateful for the good fortune that has come my way. The toppling of the decade makes me self-conscious for a time, I wonder if my bones can take much more, if I'm creaking a little louder, until the weekend comes and I dance into a party in another seventies suit and slide into operation – shit talked here all night without fail. The furious scathing of old age seems to creep in slow-motion. Out on the horizon it sits waiting like a bank of terrible fog. I'm still in the moonlight on the beach, singing into the stars.