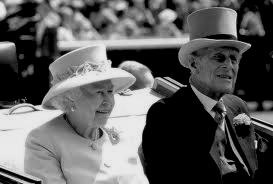 Spending review
27th June, 2013
Yesterday the United Kingdom parliament reached a narrow consensus on the only sensible fiscal path one's country should take in the teeth of capitalism's current and most urgent crisis: Blame the poor, tax the poor and disenfranchise the poor. From these three fundamental tenets there shall rise the Phoenix of growth from the ashes of a failed system. And growth there shall be. Growth (exponentially) of the difference between the upper tier of society and everything else. Growth of that tier's interests being privileged and protected above all others. And the consequent growth of civil unrest whose suppression becomes a self-evident necessity in order to maintain security. Security to perpetuate a system based upon the enslavement of the vast majority of human beings* within it. Security that guarantees the safe passage of wealth between the entrenched-enriched: passage certified and paid for by the rest of us.
Of course the system is spying on us. Of course it has become cripplingly paranoid. Wouldn't you be if you fucked the same folk over again and again, and they still hadn't come at you with burning pitchforks? WHAT THE HELL ARE THEY DOING? ARE THEY STILL BUYING THIS PIFFLE? THEY CAN'T BE, THEY MUST BE PLANNING SOMETHING. SHIT – SOMEONE BUILD ME A TOOL THAT ALLOWS ME TO HEAR WHAT everyone's SAYING!
I still abide by Chris Morris's maxim that all you need to do for society to have a collective nervous breakdown is select a hundred celebrities at random and shoot them.
To be somewhat of a pussy about this, not to say legally watertight, I don't advocate violence. Chris never said what you shoot them WITH. But I'd have thought bullets would suffice. After all, bullets are this system's weapon of choice.
Just the legs, Jason, just do the legs.
* And probably a lot of animals as well. As a humanist they're not my priority. But after the pig's anus/ squid scandal – really, I'm starting to think Animal Farm wasn't an analogy.