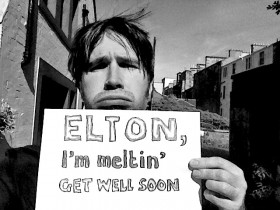 Hyde Park BST this Friday
9th July, 2013
My show at Hyde Park this Friday is now free due to Elton John having to pull out of the headline slot through illness. If you have a valid ticket you'll get a refund and if you don't you can go here:
http://barclaycardbritishsummertime.frontgatetickets.com/choose.php?c=1&lid=82105&eid=92487&prepasscode=bst
and get a FREE ticket.
You get Ray Davies, Elvis Costello and the wonderful Nick Lowe for nothing in a lovely park in central London in great weather so if you're not doing anything come on down. I'm on around three on a side stage. Call me Sideshow Bob. Call me cheap, desperate, call me what you will. It's free.